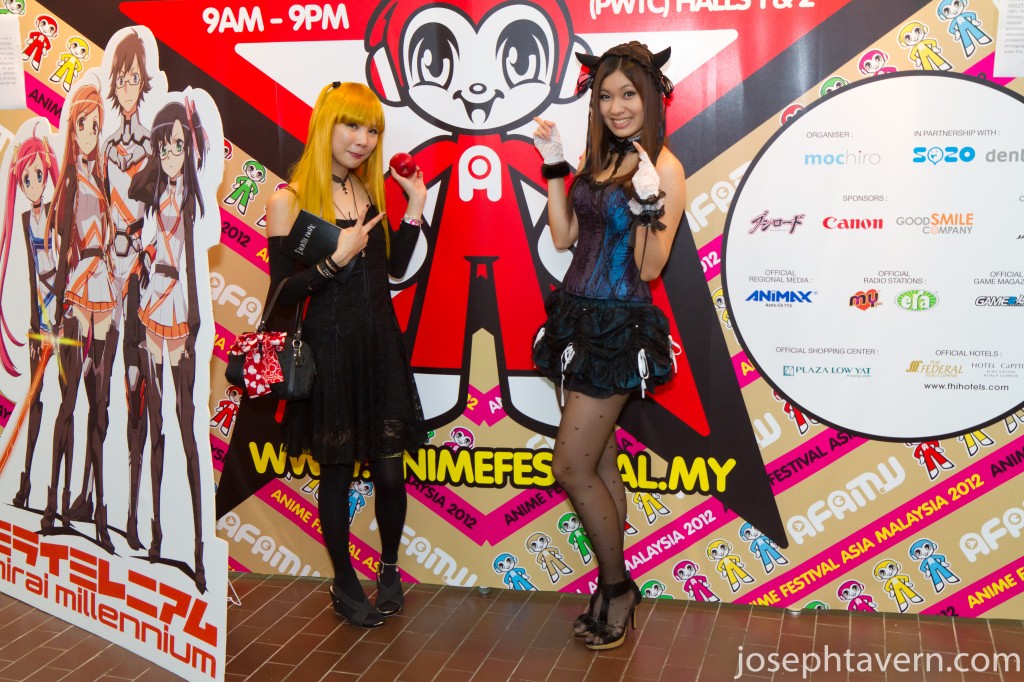 Thanks to the AFA organizers, we have an Anime Festival at Kuala Lumpur this year, about 6 months before Singapore's yearly AFA.
One of the most anticipated theme this period is non-other than Accelerated World, and true enough, I spotted a fan cosplaying as Kuroyukihime.
Her wings were made of light weighted material, and her family were at the site, supporting her cosplaying efforts.
The standard feature, the pink pig, is actually rather cute on its own. I think that even if no one knows where do the pig originally came from, it will be able to attract much attention on its own.
We should be able to spot more cosplayers using the "Accelerated World" theme as the anime continues to the 2nd half of the year.
This year's AFA at Malaysia also attracted a platoon of Dollfies lovers, who brought their daughters all the way to the humid capital…
It seems like many collectors like the "Saber" Doll very much.
Right beside the entrance, you will see Danny Choo's booth, where he had several items on display. The most obvious one is the itasha…
which now comes with Mira sitting permanently on the engine, and you can have a photo with her as well
and of course, his daughters…

Amu decides to join the fun…

I will be posting the short clip of her on Fuji TV later.
Nurses were not uncommon on cosplay events. However, what was disturbing were the weapons they started to bring with them…

Vocaloids, particularly Hatsune Miku and Kagami Rin, had almost became a standard cosplay item…
A Miku with a gun…
Miku in Kimono and a fan…
This year, we have a male Miku with sword…

For some reason, he was able to grab the attention og everyone arounf him for a good hour.
Rin, on the other hand, comes and goes away…
SeeU makes her appearance with another Rin and some friends….
For some reason, Snow Miku appeared at the heat of summer in the tropical country called Malaysia…

luckily, this Snow Miku do not melt.
A pair of cute Rin and Len decided to show up near the end of the convention…
Len had a Nikon DSLR, and his professionalism shows when he puts a caller on call to let a fellow photographer finish his shoot.
Another Rin and Len team…

With their Miku friend…
A trio of Mikus…


On the left, Black Rock Shooter.
Not forgetting Black Rock Shooter…
Of course, the original Vocaloids do show up at the convention hall…
this version of Miku comes complete with Luka and Rin, and will fit in your pocket.
Fumino decides to show up near the end of the convention also…

comparing with the "real thing"…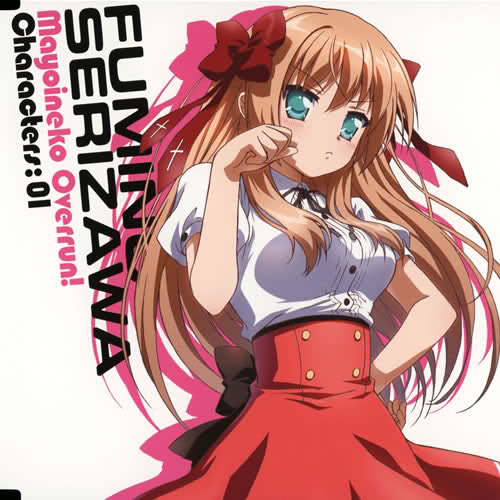 Anynody knows this cosplayer in real life???
A maid that gives free hugs…
Suigintou…
Naruto????
Yes!!! Naruto!!!
Kakashi, 4th Hokage and zanuza
The 8 Tails, Killer B…
Zabuza with his sidekick, Haku…
Bunch of people trying to get a shot of Zero…
Final Fantasy 7 team…
Zack and Tifa speaks…
Sephiroth with his long blade…
And calling his mother????
A Neko (cat) being fed…
I met a ghost…
A lady who wears clothes and wig that matches her Dollfie's…
Huge green monster appears…
War Machines comes rolling…
With Ironman…
Azunyan and Yui in Kimono…
War Machine with a drill…. Wait!!!! NO!!! NO!!!! Not War Machine!!!
The cap speaks the name…

Lacus…

Who are they again???

A really nice "MS Girl"…

Yuuko from Tsubasa…

Some handsome guy which I don't know…
Storm tropper with Nekomimi…
More Mikus???
A crossover??
Blue lady with blue fan…
An old classic, Card Captor Sakura…
Cute Arisa…
…having a chat with friends…
Cirel Harem…
Len at gunpoint…
Miku with Panty and Stocking…
Wait… what is MadoKami doing here???
Oh, she was actually at the GSC booth.
Well armed…
"Let me take care of you…. Yuki…" says Yunno…
More Rin and Len…
Sheryl???
No-Face of Spirited Away…
Saying goodbye…

Rozen maidens…
Errr…
Booth babes…
A cute Fear…
Azunyan, Ritsu and a monster…
Mami!!! By Good Smile Company…
Enough cosplayers…. now for Dollfies…
Red Saber…
And their masters…
Can anyone identify which characters these people are cosplaying???
At first, I thought it was Rin, Luka and Miku in chinese dresses. Anyone had an idea??
And what about them….


Can someone help me identify what these cosplayers are cosplaying???
And lastly, the stage area…
Here is the river that seprates the convention hall from my hotel…
An old building near the convention hall. Which building do you think it resembles???
The weather in Kuala Lumpur is similar to the weather in Singapore, since they are only about 360 Kilometers by road.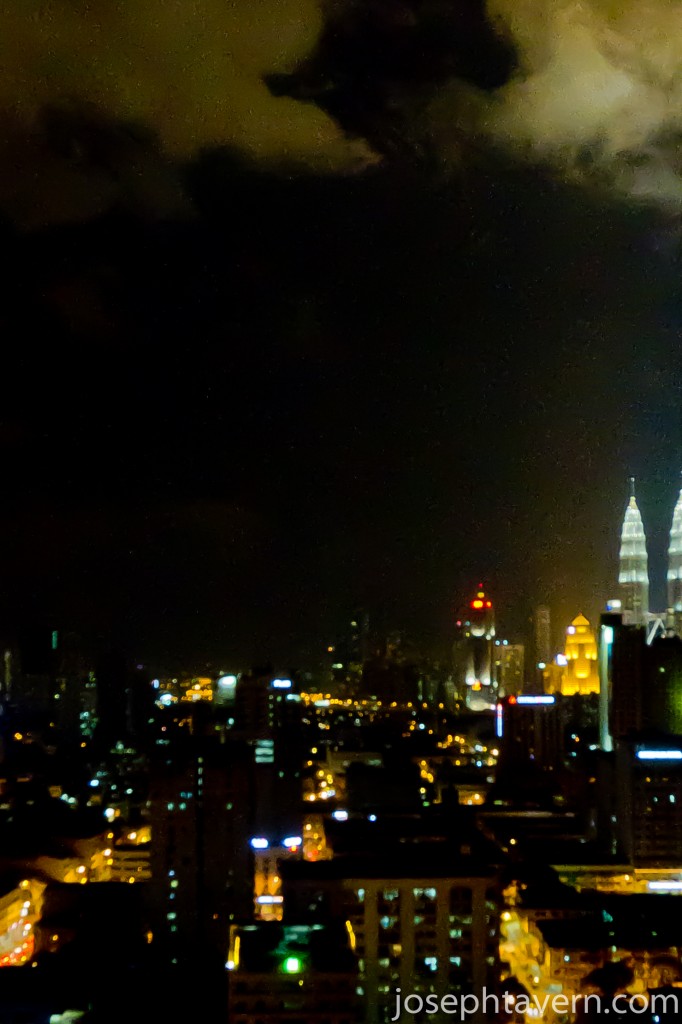 Even the night sky from my hotel looks like the scene I can see from my apartment…
The last cosplayer I shot before I left the ground…
Yui in Kimono.
Looking forward to the next AFA in Singapore this coming November!!!